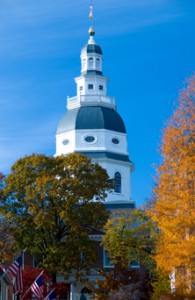 media room
agendas/minutes
Agendas will be posted here in advance of meetings.  Agendas are subject to change up to and during the meetings.  Agenda changes known up to one day prior to a meeting will be posted in advance of the meeting.  Agenda changes occurring subsequent to posting will be reflected in meeting minutes.
Action Items, Approved Meeting Minutes, Draft Agreements and YouTube live stream links will also be posted here.
If you would like to receive notice of future board meetings, please send a request to [email protected].
Meeting Date/Live Stream Link
Agenda
Action
Items
Approved
Minutes

Draft Agreement(s)

December 5, 2023
https://youtube.com/live
/Tq_UyAtuwR8?feature=share
October 18, 2023
https://youtube.com/live/
7YPFuEPazG0?feature=share
October 3, 2023
https://youtube.com/live
/TTm5Hkaw5d8?feature=share



(revised)

June 13, 2023
https://youtube.com/live/
X9g6mGhMmzM?feature=share



(revised)

April 11, 2023
https://youtube.com/live/
WaQkTJ8ss1A?feature=share
Draft Agrmts. 4-11-23
February 7, 2023
https://youtu.be/j0e_0QYJdkQ
December 6, 2022
https://youtu.be/OvAXWCLxLCY



(revised)

Draft Agrmts. 12-6-22
October 24, 2022
https://youtu.be/U1AXJ8NkfcE



(revised)

Draft Agrmts. 10-24-22
September 16, 2022
h

ttps://youtu.be/sxRkf0UtlF8

June 9, 2022
https://youtu.be/6ARctra_bYM

Draft Agreements

April 7, 2022
February 3, 2022
December 16, 2021 (revised)
November 15, 2021 (revised)
September 9, 2021
June 3, 2021
April 6, 2021
March 4, 2021
January 7, 2021
November 2, 2020 (revised)
September 1, 2020 (revised)
July 7, 2020
June 2, 2020
May 5, 2020
March 3, 2020
January 7, 2020
November 4, 2019 (revised)
October 1, 2019

(revised)

August 21, 2019 (revised)
June 12, 2019 (emergency)
June 4, 2019 (revised)
May 14, 2019
April 2, 2019
February 5, 2019 (revised)
January 14, 2019 (emergency)
December 20, 2018
December 4, 2018
October 2, 2018 (revised)
August 7, 2018
June 5, 2018
April 3, 2018 (revised)
 
February 6, 2018 (revised)
 
January 10, 2018
December 4, 2017
October 10, 2017 (revised)
 
June 12, 2017
May 3, 2017 (revised)
March 29, 2017 (revised)
March 7, 2017 (cancelled)
February 16, 2017 (revised)
(no quorum)
December 12, 2016
November 9, 2016 (revised)
July 19, 2016
June 29, 2016
 
April 25, 2016
January 26, 2016
 
November 17, 2015