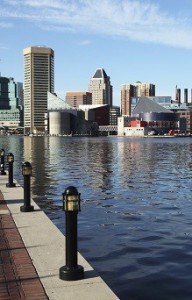 media room
audited financial statements
The FY 2022 and FY 2021 NMWDA Audited Financial Statements are available for viewing/download at the links provided below:
        FY 2022 Audited Financial Statements for NMWDA
FY 2021 Audited Financial Statements for NMWDA
NOTE:  This information should be reviewed for historical purposes only. Each viewer of the Financial Reports acknowledges and agrees as follows: (i) the information should not be construed as a description of the Authority in conjunction with any offering of bonds by the Authority, if applicable, (ii) no representation is made nor shall any assumption be made from the information in the Financial Reports that the affairs of the Authority have not changed since the date of the individual report, (iii) the Financial Reports speaks only as of their respective dates, and (iv) the Authority does not periodically or otherwise update the Financial Reports or maintain the availability of  all of the  information contained in the Financial Reports.  Providing the Financial Reports do not create an obligation of the Authority to augment or elaborate on the information contained therein.
To obtain a copy of previous NMWDA Audited Financial Statements, please contact us at (410) 333-2730 or via e-mail at [email protected].