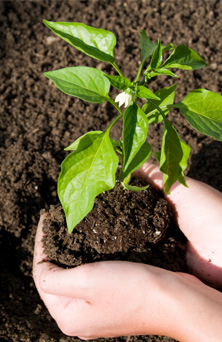 projects and services
baltimore resco
The Baltimore Refuse Energy Systems Company (BRESCO), has been providing disposal of up to 2,250 tons per day of municipal solid waste from Baltimore City, Baltimore County and other areas in Maryland since 1985. Trash is delivered into an enclosed receiving pit where a clamshell crane is used to pick up three to four tons of waste at a time and feed the waste into one of three processing units.
Each unit is made up of a furnace, a boiler and an air pollution control system. The reciprocating motion of the grates inside the furnace moves the waste through the unit, insuring complete combustion. The primary combustion air is drawn from the refuse pit area, creating negative pressure in the refuse pit area. The negative pressure prevents garbage odors and dust from escaping into the environment.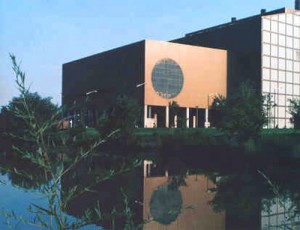 Surrounding the grate systems are large utility-type boilers, which recover and "recycle" thermal energy released during the combustion of the waste. This recycled energy is recovered in the form of high-pressure steam. At full capacity, the plant can generate in excess of 500,000 pounds of steam per hour. Part of the steam is used to make electricity and the rest is used for district heating and cooling. BRESCO is capable of supplying up to 300,000 pounds of steam per hour to Veolia Energy, which distributes the steam to buildings in downtown Baltimore. BRESCO can also produce up to 60,000 kilowatts per hour for sale to the electrical power grid.
The BRESCO waste-to-energy facility successfully reduces the volume of incoming waste by approximately 90%.  BRESCO also recovers ferrous metals from the ash residue. These metals are shipped off-site to be recycled. The ash residue is approximately 30%, by weight, of the incoming waste.
BRESCO is owned and operated by WinWaste.
To learn more about the BRESCO Waste-to-Energy Facility, please contact the Authority at 410.333.2730 or [email protected].
For Disposal Services at BRESCO please call 410.234.0808
For a tour of the facility, please contact Austin Pritchard at 410.234.0808 ext. 212.
Operations Overview:
Year
Total Refuse Processed
(tons)
Ferrous Metals Extracted
(tons)
Total Steam Generated
(mlbs)
Total Electricity Produced (MWH)
1985
671,597
5,656
n/a
291,991
1986
719,954
12,480
n/a
352,257
1987
723,095
9,203
n/a
303,318
1988
732,183
12,223
n/a
313,869
1989
709,731
10,202
n/a
320,749
1990
709,658
12,397
n/a
348,666
1991
718,068
17,017
4,561,374
315,751
1992
723,623
19,508
4,573,809
303,638
1993
697,252
19,058
4,448,197
286,343
1994
737,495
22,153
4,484,985
334,766
1995
746,017
24,583
4,578,211
334,391
1996
754,068
26,665
4,537,004
334,391
1997
694,514
13,493
4,537,004
294,641
1998
713,052
17,513
4,500,112
306,128
1999
716,274
18,296
4,414,983
284,023
2000
666,770
11,551
4,175,843
302,964
2001
736,192
10,906
4,406,765
296,230
2002
668,669
10,127
4,260,720
260,481
2003
658,002
7,385
4,914,888
270,658
2004
635,655
12,923
4,158,968
279,055
2005
634,335
13,842
4,161,778
336,167
2006
670,989
8,202
4,424,030
345,533
2007
657,404
7,939
4,375,435
333,782
2008
688,800
7,240
4,516,057
365,678
2009
688,489
9,080
4,317,430
349,293
2010
676,400
7,816
4,429,717
353,042
2011
701,636
9,910
4,583,528
344,995
2012
697,078
11,893
4,505,820
347,404
2013
713,410
10,446
4,511,219
367,059
2014
726,338
10,986
4,598,071
377,439
2015
730,153
11,283
4,672,753
376,652
2016
722,789
13,225
4,673,076
416,650
Totals
22,439,690
415,201
116,321,770
10,448,004